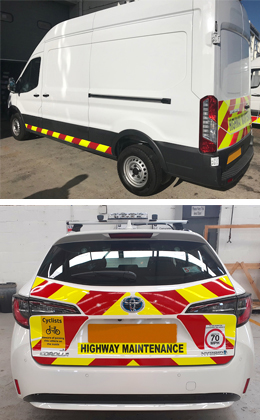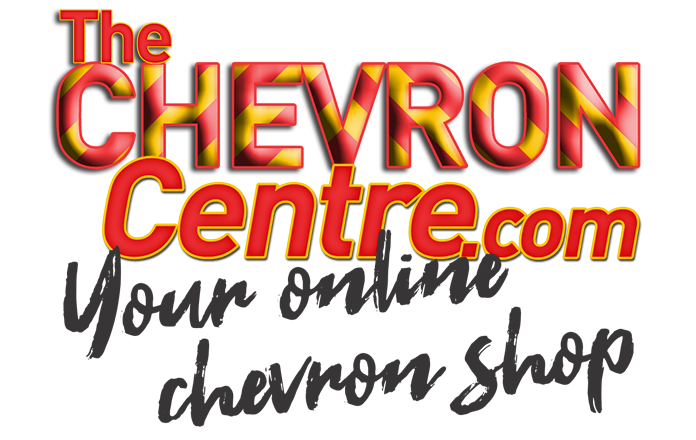 The Chevron Centre is a Division of Signs "R" Us Ltd, a well established Sign and Vehicle Graphics company that has been supplying many major blue chip companies nationwide for over 20 years.
Our experience in Vehicle Livery manufacture and fitting were essential when we moved into designing, producing, supplying and fitting Chevron and Conspicuity kits (Chapter 8) well over ten years ago.
We design and produce our Chevron kits in our own workshop, based in the Vale of Evesham. We template the vehicles ourselves to ensure the very best possible fit for your vehicle and supply kits for all of the top vehicle manufacturers vehicles including Magnetic Kits. If for some reason you can't find what you're looking for on our site, simply contact us and we will do our upmost to help.
We specialise in the manufacture and fitting of Reflective Chevron backs and (Chapter 8) Chevron Kits, helping you ensure that your Vehicles are compliant with the current chapter 8 recommendations.
Our fitters are 3M approved to assure you of the best quality of work and professionalism at all times.
No matter how many Vehicles you operate, we can bring your fleet up to date quickly, efficiently and at very competitive prices! We can do all that without losing any of the High standards and Customer Satisfaction that you would expect from us.
We may also be able to offer special rates for bulk orders. Please Contact Us today for a quote to get your fleet up to date.